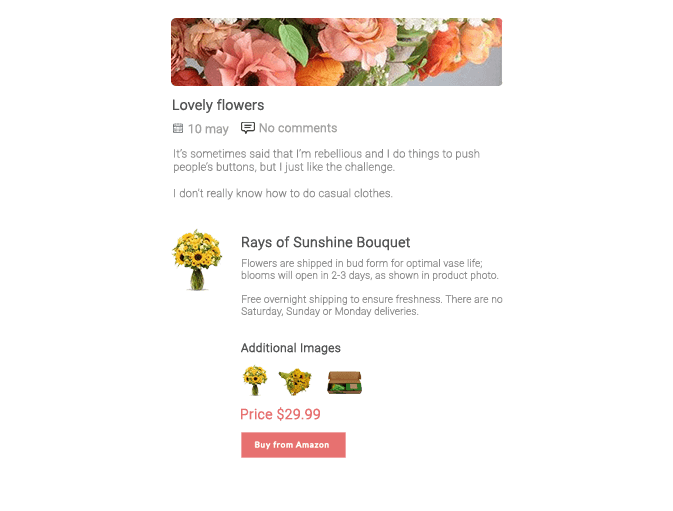 Add products into posts using shortcodes!
If you wish to add amazon products in posts, now it's possible! Using shortcodes you can easily display products into posts!
We have a very easy to use interface where you can choose what products to display in the blog posts.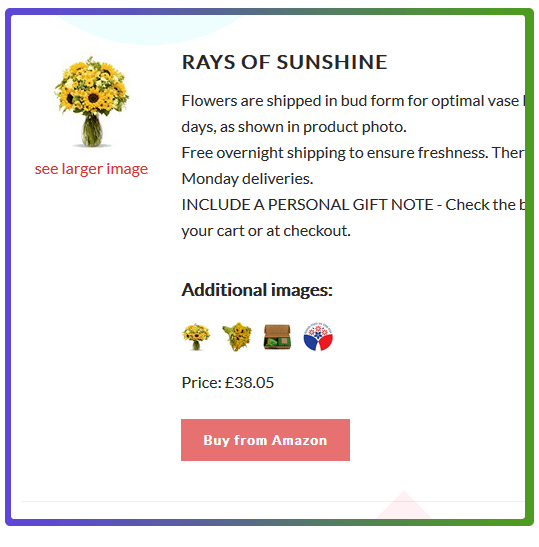 Easy to use
After you import products from Amazon, go and add any blog post, click on the Add Products button and choose the products you wish to display into the blog post.