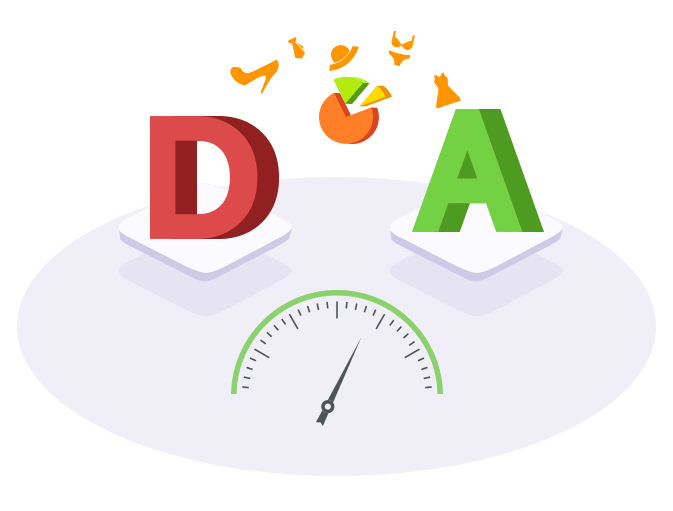 Make your Website Load Faster!
Using the Speed Optimization Module, you will improve your website's speed dramatically!
Optimize Amazon Products
Using the Speed Optimization module, you will be able to have your Amazon products optimized even before importing them! On the Insane Import Mode, in the Fine Tuning Section, based on the options you choose you will get a score on how efficient your products will be after you import them.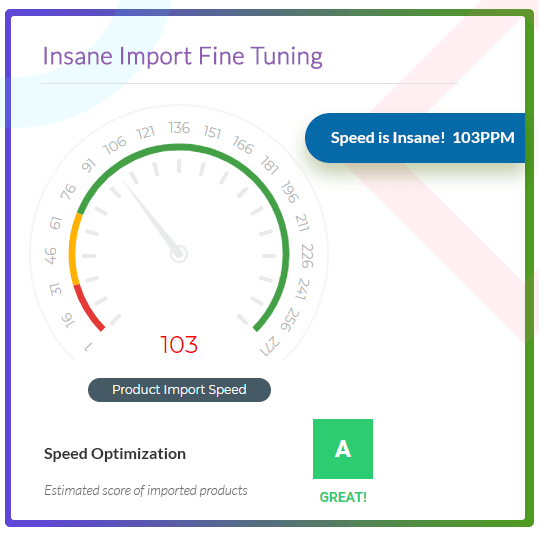 Grading System
We have a grading system that will help you understand how optimized are your products.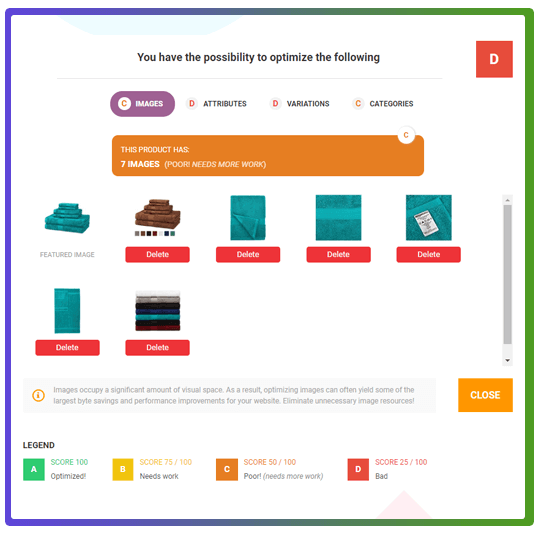 There are 2 ways to optimize products
Manually
Manually means that each product has a "Optimize Product" button, and when you click on it you will be able to optimize on that product the images, categories, variations & attributes.
Mass Optimization
The Mass Optimization features works like this: you select multiple products and click on the "Mass Optimization" button. A pop-up with some settings will display, where you will choose how many images to leave on each product, if you wish to optimize attributes, how many variations to leave on each product and categories as well.
Once you chose your settings, simply click on "Mass Optimize" and wait for the magic to happen! ?