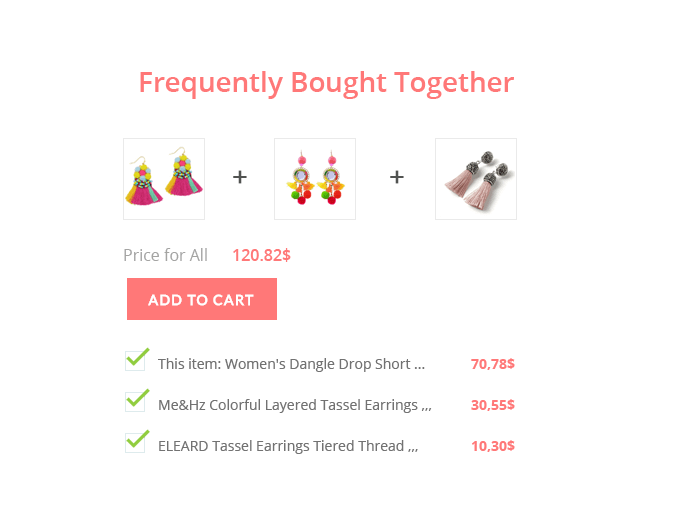 WZone Cross-Selling (also known as Frequently Bought Together Products)
The WZone Cross-Selling Feature is Great for Marketing.
On each Product imported from Amazon you can display Related products / Frequently Bought Together products & Earn more Commissions!
The Importance of Cross-Selling
E-commerce, in particular, relies on cross-selling. Online shops with a wide range of goods can use cross-references to point out new products, suitable articles or complementary products.
Cross-selling often drives increased retention rates
Many research studies have shown us that the more products a customer purchases from you the longer they will continue to purchase from you. If you manage to cross sell to your customers you get the added advantage of keeping them longer (all things being equal) and a double bonus to the bottom line.