WZone PA API 5 Compatibility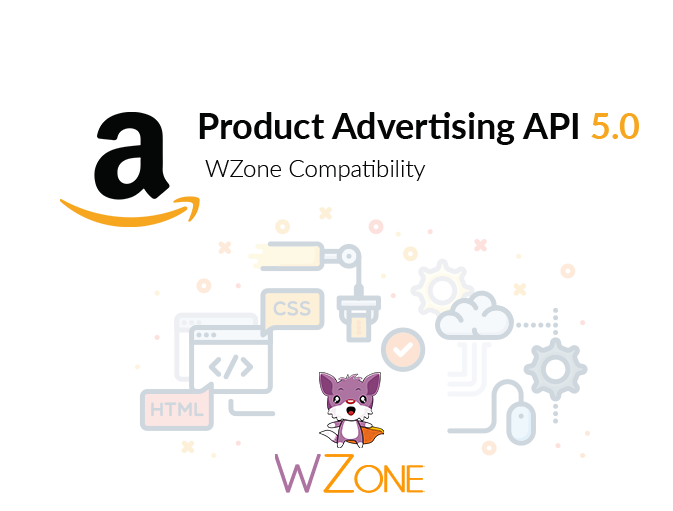 WZone has officially launched a version that works with PA API 5!
It also works with PA API 4, but on March 9 it will be removed from the plugin, so please make sure you have migrated your keys until then.
How to use the PA API 5?
First, make sure you have the latest version of WZone (13.2.0).
Next, go to Config -> Amazon Setup -> General & Amazon and you will find an option called Use Amazon API with a dropdown where you can select what PA API version, you wish to use.
If you already migrated your keys, then you can go ahead and start importing products!
Go to the insane module, input a keyword and search for products. It's as simple as that!

PA API 5 Requirements / Restrictions
Ok, so the PA API 5 requires secure connection now – you must have an SSL certificate installed on your website (https)
Also, you no longer can use multiple associates accounts – this means that your affiliate id will only work with the pair of API Keys that were generated from that affiliate account.