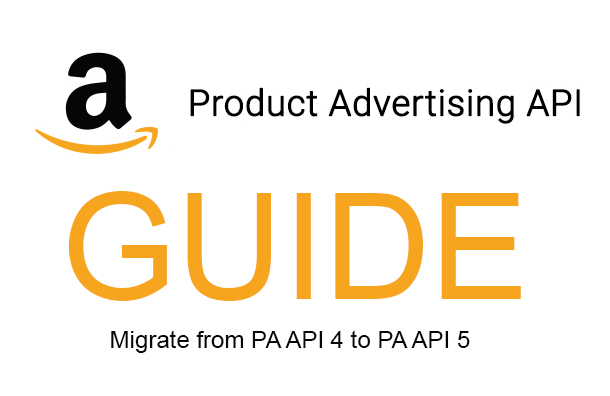 Guide to Product Advertising API 5
If you are new to amazon affiliates, here is how you can register for PA API 5:
https://webservices.amazon.com/paapi5/documentation/register-for-pa-api.html
If you are already an affiliate:
IMPORTANT! If your PA API keys were created on or after September 30th 2017, then there is no further action to take at this time. Your Product Advertising API keys will be able to make calls using PA-API 5.0 mapping immediately.
If you created your keys before September 2017 and wish to migrate your PA API keys to PA API 5 simply login to your affiliates account -> go to Product Advertising API -> Manage your Credentials and click on the Migrate button.
You can test out your PA API 5 keys here:
https://webservices.amazon.com/paapi5/scratchpad/index.html
Please take the time and migrate your keys before March 9, 2020, or else you won't have access to the PA API anymore.
You can read more tricks and tips on the documentation page: http://docs.aa-team.com/products/woocommerce-amazon-affiliates/
aateam
Since it's release, our WZone has become more and more popular and over 22743 people are using it on a daily basis. It's the best Amazon Affiliates Plugin on the market because of its unique features and we bring improvements periodically.