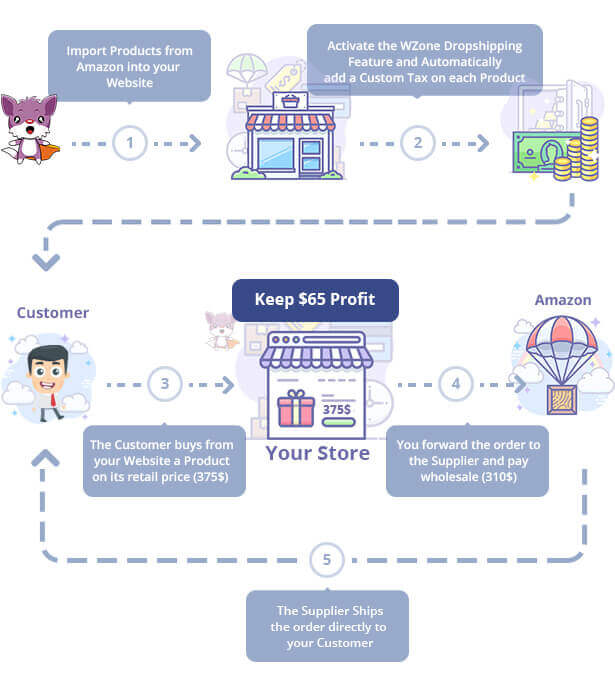 WZone Dropshipping
WZone comes with a NEW Outstanding Feature, Amazon Dropshipping!
We have had many requests from our clients, and finally decided to develop a feature that does it & much more!
Simply Import Products from Amazon into your Website, enable the Dropshipping option, Automatically add a Custom Tax (fixed or variable) on each product and Start Making Money!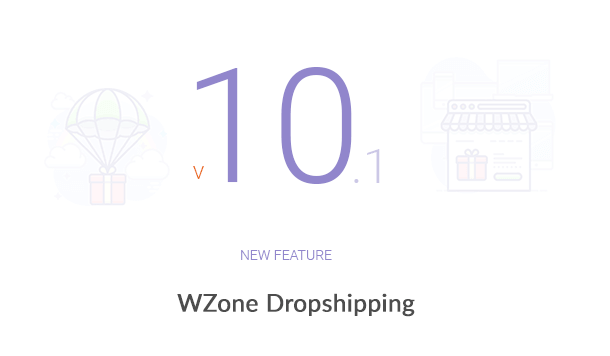 Typically, the profit margins for dropshipping can range from 10% – 45%.
However, the profit margins for consumer durables or luxury items (i.e, jewelry) can have a profit margin of up to 100%.
It's about finding the right niche and supplier while entering a market that isn't already overly saturated.
Dropshipping, or allowing a third party to fulfil orders is allowed by Amazon as long as you comply with their requirements.
You must:
Be the seller of record of your products;

Identify yourself as the seller of your products on all packing slips and other information included or provided in connection with them;

Be responsible for accepting and processing customer returns of your products; and

Comply with all other terms of your seller agreement and applicable Amazon policies.
Here are a few products categories that have been extremely popular in the past and have been trending this year:
Phone Cases & 

Phone Accessories

Jewelry

Gym and Fitness Equipment

Custom Skincare Products

Electronics
Luxury Watches

Customized Clothing

Baby Products

Automotive products