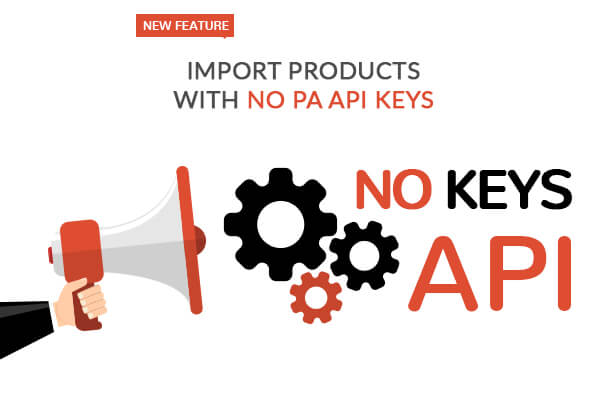 WZone Import Products with NO AWS KEYS! Version 12 Beta
What's NEW in this major release?
Well, as you know, if you wish to become a new amazon affiliate it's very hard to get your hands on a pair of PA API keys.
This is why we improved the Direct Import Chrome Extension + Added a NEW Module in WZone.
It's called Import Products and it can be found under NO PA API Keys menu.
Simply put, this NEW module allows you to search by keyword and import any product from Amazon!
You can also browse through departments, and sort by featured, new items, sort by price and so on.
You will also see a Quick Menu on the bottom right of the page that allows you to make some simple operations like select all products on page, delete them from import queue and scroll to top / bottom.
After you select at least one product to import, you will see some new options below:
You can setup to import the product as simple or variable, select the number of images, to import attributes and so on.
What's interesting here? You can setup the number of threads to simultaneously run at the same time (like import 5 products in the same time) which means faster import!
You don't need to worry anymore about keeping a minimum of 3 sales on your affiliate account in order to have access to the PA API!
With this new features you only need to focus on importing products and earn commissions as amazon affiliate!